Are you ready to gain more momentum towards your strategic objectives?

Do you need to turn a breakdown into a breakthrough?

Are your people feeling like heroes or zeroes?

Does your culture inspire engagement, commitment and innovation?


It's all about TRUST™!
Breakthroughs Start With Ellen

The most successful organizations focus on people. From customers and staff to management and leadership, businesses that thrive create cultures that value and engage people through trust. People problems are business problems.
Ellen has seen them all, from the up-and-coming executive who is stifled by the system to the leader who directs through fear and intimidation. Seen it. Solved it.
Whatever your business challenge and opportunity, Ellen can help you break through the barriers to trust for greater engagement and bottom line results.
When results matter, Ellen delivers.
See Ellen in action in a recent small group consulting session:
Delivering Results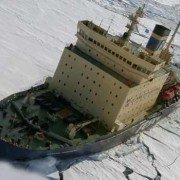 A global European technology company acquired a Silicon Valley start-up to build a US presence. The integration process was in turmoil due to clashing cultures and leadership styles.  Trust between the 2 companies was non-existent, which crippled communications and disrupted innovation.  Operations imploded and derailed the delivery schedule of a crucial platform.
The Executive Vice President engaged Ellen to bring a fresh perspective, clarity and laser beam focus to the problem.  Working at all levels of management, Ellen guided the company through the discovery of the root causes and the development of a comprehensive strategic change program.  She provided 360° feedback, executive coaching and change workshops that reopened lines of communication, formed stronger professional relationships, reignited innovation and forged two cultures into one team that delivered the product on time. And it was – quite a celebration!
It's all about TRUST™.

A mobility services supplier was on the verge of losing a crucial client for lack of performance and perceived arrogance. Trust eroded to a minus position and the supplier was in jeopardy of losing millions of euros of business.
The global CTO engaged Ellen to rebuild the working relationships and accelerate rebuilding trust by "winning both the hearts and minds of the customer." Ellen designed and implemented a strategic approach that uncovered the underlying causes of the breach of trust with the client, and created tangible improvement actions that shifted the mindsets and behaviors of both the vendor and the client. Ellen's intensive stakeholder management game plan transformed a business relationship in jeopardy into one that blossomed. The supplier recovered the business and transitioned from supplier to trusted partner. They won the multi-million euro contract!
Trust is the differentiator.

The CEO of a mid-size electronics company wanted to grow the business exponentially, both organically and by acquisition. The leadership team realized they needed to build leadership bench strength and to break down the silos and friction between departments.
Ellen developed a customized, activity-driven game plan that included on-demand coaching, monthly leadership education programs and workshops that gave supervisors and managers the attitudes, skills, and open dialogue they would need to turn silos into teams. Quarterly Directors' sessions focused on resolving issues and exploiting opportunities, while giving the Directors sharper critical thinking skills, leadership muscle and people smarts. Ellen's leadership initiative instilled a sense of unity towards winning the business. People were promoted! Engagement and productivity soared!
Leadership and bench strength is required to meet today's demands
and for tomorrow's opportunities
– to thrive regardless of the ever-changing landscape.
Ellen Castro continuously exceeds my expectations. She's engaging, insightful and shares pragmatic practices that take us to the next level of customer excellence and service.
Penny Schob
Director, Tech Data Systems
Thank you so much for bringing us into the light with leadership development. Your sessions have gotten people thinking and talking about their effect on others. Not only did you begin to open people's minds, you also helped re-affirm my credibility because I chose you to conduct the sessions.
Rita Ransdell
EVP, Human Resources, American Airlines Center
The right foundation on both sides supported with the right external observer/coach really makes the relationship blossom. Your support has been instrumental here.
Anders Olin
Global EVP, Ericsson