It's all about TRUST!™

Powerhouse of Possibilities and Results

Simple Sense, Caring Candor, Earned Wisdom


Thrive with Ellen!
Your success is my focus. You are meant to thrive regardless of our ever changing, complex world.
Trusted Executive Coach and Global Consultant, Empowering Speaker and Best-Selling and Award-Winning Author, Ellen Castro, Chief Energizing Officer, brings her contagious energy and spirit of excellence to her life's purpose of inspiring millions to become conscious of and accountable for their choices. Stronger choices create stronger results for a stronger bottom line.
Winner of AI's "Global Best Female Executive Coach 2019″, Ellen joyfully inspires, energizes and empowers leaders, managers and professionals to attain their personal best. By sharing her earned wisdom with caring candor, she brings light to the beliefs and behaviors that block your advancement. You can't change what you are not aware of. As a trusted sounding board, mentor and advocate, Ellen shows you how to create relationships of trust, attain a stellar reputation and optimize your career opportunities and advancement – all while you enjoy new levels of success and well-being.
Global Business and Leadership Consultant, Ellen travels worldwide for clients in nearly 2 dozen industries, and touches the hearts of millions via radio, TV appearances as well as print media. Ellen's laser focus makes a tangible lasting impact on your long-term success. Always constructive, pragmatic and solution-focused, her Fortune 500 clients include Ericsson, Boeing, Deloitte Consulting and Univision. Regardless of size or industry, Ellen is a catalyst for stronger leadership, higher employee engagement, improved teamwork and needed innovation by providing real solutions and immediate results with her proven framework for success.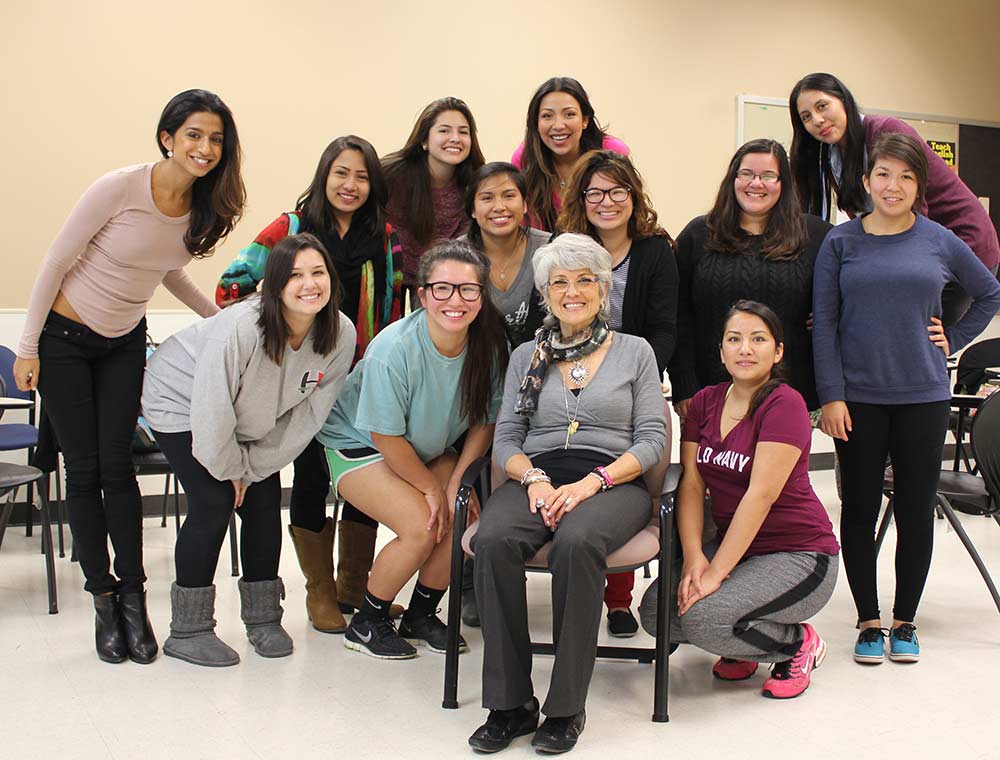 Empowering Speaker, Ellen's energizing, practical, life-changing, engaging and entertaining keynotes and programs have inspired thousands, to live authentically. From salespeople to healthcare professionals to engineers to executives to accountants to association members to students, everyone leaves refreshed and renewed. Equipped with Ellen's immediately applicable insights, tools and skills, participants feel excited and ready to live vibrantly and boldly from the inside out. Her audiences include Verizon, Meeting Planners International and The Association of Realtors.
Best-Selling, Award-Winning Author, Ellen's books showcase her insights and knowledge to unleash your potential, stir up your dreams and increase your self-awareness to take action to live your best life. Her latest book is Women Adjust Your Jockstrap: The Uncensored Playbook to Win at Work and in Life. This pragmatic guide is a career changing down-to-earth Playbook to own the playing field – not just level the field. You will gain stamina, authentic power and inner self-confidence to be formidable you. Happy in Spite of People, a parable on the power of leveraging and embracing the differences in people, received the 2016 International Latino Book Award in the category of Best Self-Help Book. Her fourth edition of Spirited Leadership: 52 Ways to Build Trust – a classic in the field – received the International Latino Best Self-Help Book Award. Harness your personal power by becoming conscious of your choices, actions and impact on others thus gaining emotional resiliency, building leadership muscle and inside out confidence.
Ellen earned an MEd from Harvard and a BBA and MBA from Southern Methodist University. She served on the faculty of SMU's Edwin L. Cox Business Leadership Center, and had the honor of teaching the inaugural Latinas and Leadership class at the University of North Texas.
Even with Ellen's busy schedule, she remains active in the local community and is humbled to be a member of the Hispanic 100.
Ellen's personal corporate experience includes leading a $90M profit center of 500 employees for Exxon. She was the highest-ranking female in Marketing, earning 5 promotions in 11 years. She then decided to re-invent herself with a second Masters from Harvard University. Upon graduating, Ellen directed the merger/acquisition process for a national healthcare alliance that grew from 1,000 to 5,000 employees.
Ellen's the "real deal." Her combination of warmth, spirit, experiences, insights, pragmatic solutions and heartfelt service makes her your competitive advantage to achieving your desired outcomes and sensational success.
You are Ellen's passion!
Invest in you. Connect today to thrive.
"Life is for us.
There are no wasted experiences,
simply coaching moments.
We are always being
prepared to do
greater works."
Global Female Executive Coach
of the year – 2019
Community Volunteer