People Smarts Begin Within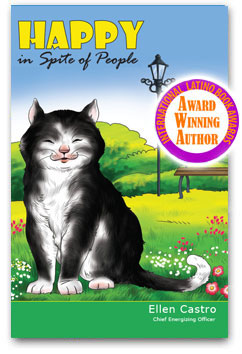 Happy in Spite of People is your guide to:
Improving your emotional intelligence and social skills to advance at work.
Learning how to deal with difficult people.
Putting the "fun" back into dys-fun-ction!
Having more success and happiness in the workplace and in life.
Identifying with the truth of who you are – priceless.
Description
Why get frustrated and stressed with others and yourself when you can be happy and thrive! Happy in Spite of People gives you proven strategies, approaches and social skills to get along with the array of personalities at work. People smarts is your advantage in a workplace where job competence and experience no longer suffice. People smarts also makes your life more joyful!
"Ellen Castro's warm and witty book welcomes you to the feline world of Mr. P and its many colorful cats who will surely remind you of people you know. As the wise and spiritually-enlightened Mr. P tries to be a friend and coach to the frightened and the narcissistic, the aggressive and the depressed, he has much to teach readers about being at peace with themselves, their Creator and some of the challenging characters who come into all our lives." Dr. Lee Bolman, Co-author Leading with Soul and Reframing Organizations, The Marion H. Bloch, University of Missouri Chair in Leadership.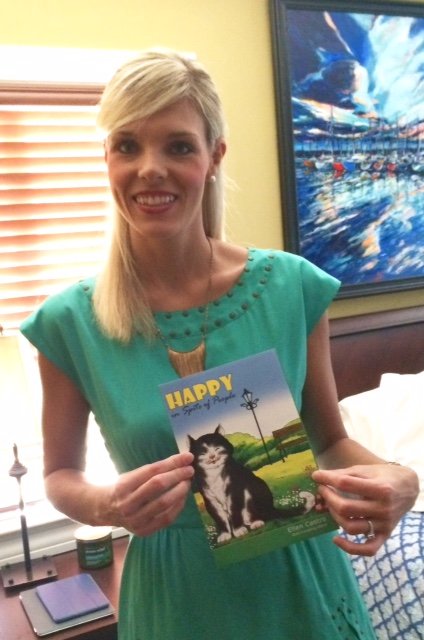 This uplifting, insightful and practical parable is an essential guide in today's edgy, challenging world. Happy in Spite of People will show you how to change your narrative to change your approach with people thus enabling improved communications, relationships and teamwork. One such narrative is that everyone is on your team for greatness – no exceptions. With this one change of perspective, everything changes. You can learn how to smile and respond to others' behaviors instead of reacting out of frustration and anger.
Happy in Spite of People alleviates the "mystery" of 12 complex personas and personalities that are represented as cats. The cats deliver life messages and the tensions of interpersonal relationships. Happy reveals how to master your interactions with refreshing insights, proven techniques, concise tips and timeless truths for having healthier, heartfelt relationships of trust.
Most importantly, Happy in Spite of People is a salve for the weary soul in a world that feels unsafe and in chaos. The secret of being Happy in Spite of People is seeing yourself through the eyes of God – loved, wanted and needed. This light-hearted yet profound parable showers you with the truth of who you are so you can deal compassionately with yourself and others. Your tormentors will become your mentors. The parable provides reassurance that everything works together for good.
Unwind, reflect, learn, smile and ignite your relationships while gaining a greater sense of significance, meaning, self-confidence and true success. You were created on purpose for a purpose! You are meant for greatness! You are meant to be happy! Live your greatest and most fulfilling life now!
"Happy in Spite of People is a great antidote for the fears and insecurities of today's workplace. I enjoyed reading its many lessons about working with people who are challenged with the baggage of their prior mistakes and disappointments. Happy in Spite of People is also a gentle parable that explores the meaning of self-acceptance, proving once again that every day is a blessing, filled with new opportunities for connections with others." – Rita G. Ransdell, Vice President, Human Resources, American Airlines Center.
Book Excerpts
"Only one's thoughts, emotions and actions can be controlled."
"Each day starts fresh with new mercy and grace. Each day presents an opportunity for a new beginning."
"There is no failure, no shame – just learning and growing."
"One always needs to take time for fun."
"While personalities were diverse and at different stages of love, all were created in the image and likeness of God."
Happy in Spite of People in the Media
Check out Ellen's television interview on Good Morning Texas.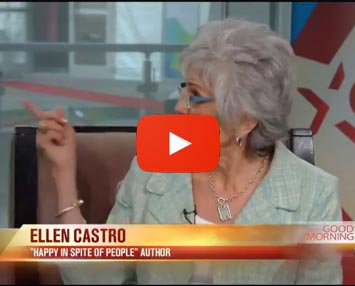 Recent Media Coverage:
Accesso Total
SuperLatina
"I believe there are a few people who have the power to change peoples' lives. I think you are one of those people. Maybe you don't notice or even think about it, but with the simple act of you crossing words with someone makes a big change to their lives."
Cairo Morales, Head Concierge, Marriott Resorts.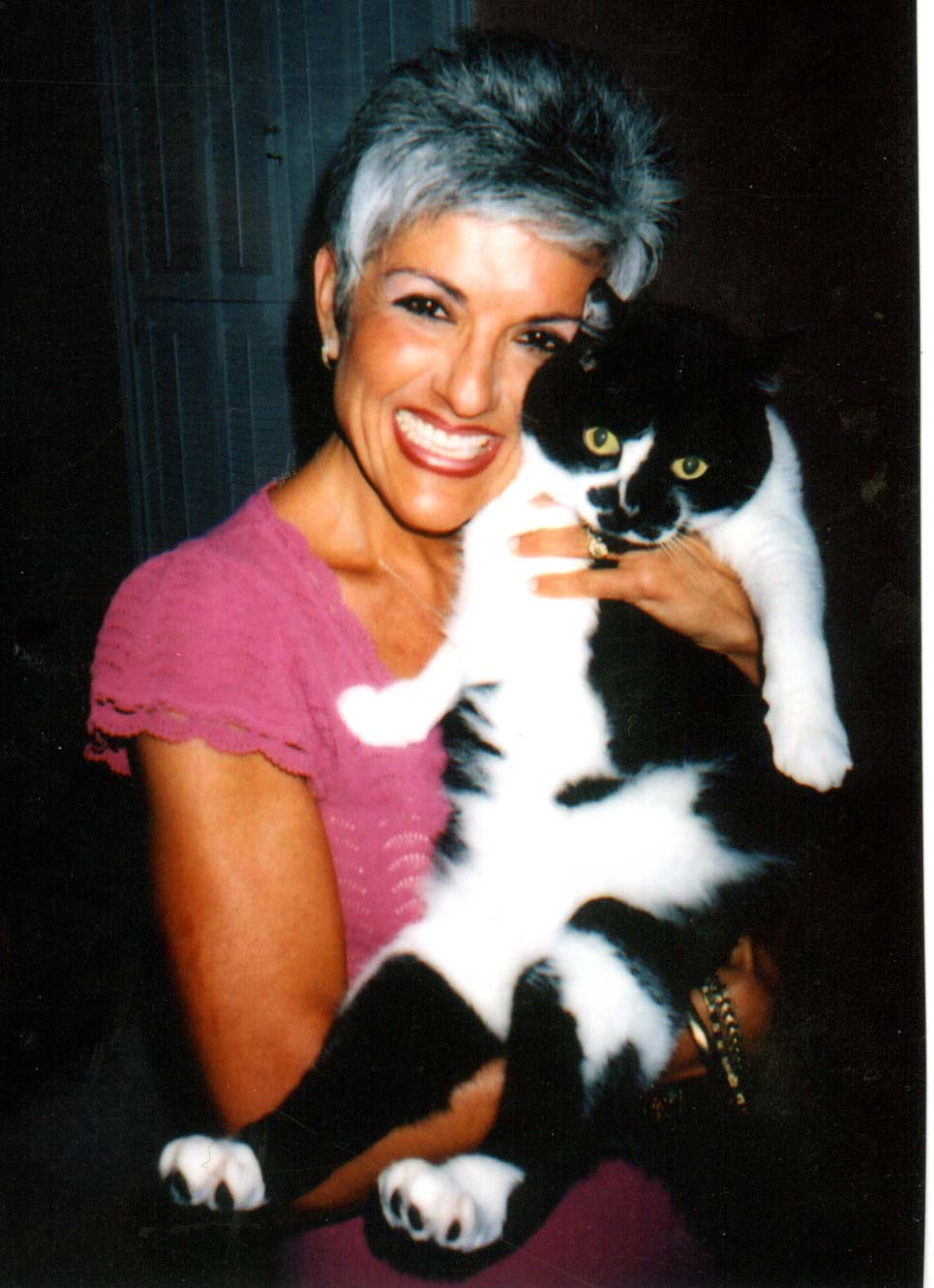 The inspiration for the main persona in Happy, Mr. P.