Exceeding Expectations

Breaking Through Barriers

Building Cultures of Trust

Developing Leadership and Talent


Delivering Results!
What Clients Say
Ellen makes a profound and real impact on the personal and professional lives of individuals, executives and leaders across sectors, industries and ages. Ellen is honored to let others share their stories about the success they've had working with her. For more information, or to join the list of Ellen's clients, contact Ellen today.
Your success is my focus!
Consulting Services
Thank you for all your efforts. You are needed more than ever.
Analisa Dominquez Eaton, VP
Aviation
Thank you for your counsel and fabulous impact on our team and your wonderful caring spirit.
Fran Mathers, Owner
Via Real
With Ellen's combination of perception, warmth and genuineness, Ellen was able to connect quickly with the entire team, both in team workshops as well as individual discussions. Ellen very quickly pin-pointed those areas the management team needed to focus their efforts and enabled open discussions combined with enlightening group exercises. The outcome of her time spent with Microtune has been a more effective management team and an improved sense of teamwork with the entire company.
Barry Koch, Managing Director
Microtune GmbH & Co.
Executive Coaching
You are amazing, Ellen. I'm grateful for the coaching and guidance you've given our senior leaders to attract and retain top talent in a highly competitive market.
Dawn Ehrsam, HR Business Partner
Ciena
Having time with you is like having a shot of adrenaline – you inspire excitement, positive-ness and a can-do attitude.
Kathleen Padula, VP Communications
Microtune
You have been and continue to be a wonderful mentor and guide. Thank you for the encouragement, wisdom and good questions. You are like no other!
Don Linnertz, Senior Manager Worldwide Vendor Management
Adobe
Team Coaching
Ellen, without a doubt, is the best facilitator and instructor on team building I have heard in my 25+ years in the healthcare industry. She has an unparalleled ability to draw from diverse personalities with different agendas into one cohesive working unit. Ellen's superb delivery, superior understanding of people and team development issues draws each individual into committing to be the best team member possible.
Marilyn Bromley, RN, Director
American College of Emergency Practitioners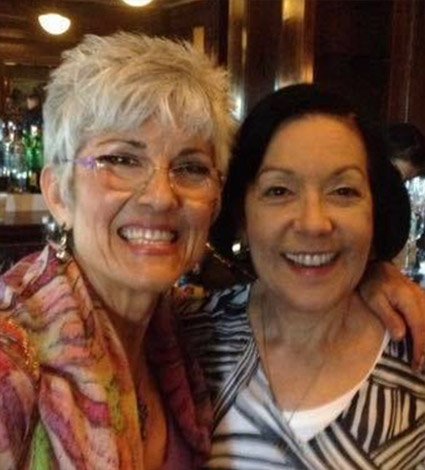 Leadership Development
Thank you for your insight and ability to address important issues with our employees – our most valuable asset.
Brad Mayne, President/CEO
American Airlines Center
You have such a wonderful spirit. As always you were a hit – they loved you!
Yolanda Nolan, Director Staff and Organizational Development
Dallas County Community Colleges of Dallas
I'm grateful for you and everything you have taught me.
Michael Hampton, General Manager
Via Real
Professional Development
Thank you so much! I really enjoyed your class. I think I can better handle my manager's working style now that I have attended.
Ida Holbrook, Customer Operations Supervisor
Mary Kay
Thanks again for positively influencing my life!
Troy Dawson, Director ERP Systems
Microtune
I hope to inspire others as you have inspired me.
Julian Armas
Future Leader
Speaking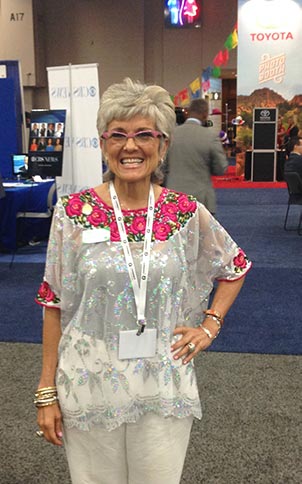 Thanks for doing such an amazing job! I'll definitely spread the word amongst the team to get you involved at other conferences.
Mike Dunlap, Event Director
ProcureCon North America
You were much more than a facilitator or guest speaker. Your insights, matched only by your warmth and good humor, made this a most memorable and productive program. The response from the participants has been overwhelmingly positive.
Harriett Hoffman, Associate EVP
Jewish Federation of Greater Dallas
Thank you for sharing yourself and inspiring the seniors! Your remarks were so appropriate and meaningful.
Guy Rogers, President
PTSO
Conflict Management and Resolution
Ellen Castro has helped me to improve relationships with my customer. Her greatest talent is to search for and discover the underlying feelings and perceptions that impact the relationship, and then to work out a process to re-build trust which then forms the basis for improvement actions. Ellen has high integrity thereby securing that real problems are uncovered and any actions that are initiated have the right effort and focus to deliver results.
Kristian Toivo, Global CTO Vodafone
Ericsson
Thank you for helping our city clerks rethink conflict as coaching moments to build character and resiliency.
Gloria Lopez Carter, Director
City of Dallas
Your enthusiasm is infectious. I have spoken to a lot of people since who all see the collaboration between Vodafone and Ericsson having taken a leap forward.
Chris Clifford, Director
Vodafone
Change Management and Strategic Planning
Honestly I found the two days very interesting. I have been in similar situations but I would rank this one with you as the "best."
Alessandro Pane, VP Optical and Metro
Ericsson
Ellen contributed to the tangible success of the organization.
Tom Waring, President
Currency Systems International
So grateful and blessed that you are in my life, especially during a rough transition in position. Your positivity and outlook has really helped me to overcome and see all that I am capable of doing. Mil gracias!
Vanessa Rodriquez Steele, Product Line Manager
Commercial Aviation
Teaching
I have been to ten seminars now, and I have truly found your course the best. You provided great advice and insight that I can actually apply immediately.
Laura Pitlik, MBA Student
Edwin L. Cox School of Business, SMU
Thank you for always being an inspiration. Your positive attitude and caring heart are things I will continue to carry with me. I now have the confidence to thrive not only in corporate America, but in life.
Shanae Sanchez, Senior
University of North Texas
You are meant to thrive regardless of our volatile, uncertain and complex times.